Automated Videoing Assistant
Regular price
£130.00
Sale price
£120.00
Unit price
per
Sale
Sold out
The Automated Videoing Assistant (AVA N20) is an AI Powered Auto Tracking Phone, Tablet and GoPro Holder. It's your pocket sized personal robot camera crew and content creation buddy. It uses machine learning to keep you in the middle of the screen no matter how quickly you (or other assigned tracking subject) move!!
It's a 360 degree motorised rotation camera stand - Ideal for AI Video Recording of Sports, Horse Riding, Tiktok and Active Lifestyles. As well as AI tracking, it can also be manually operated with an included IR remote or Apple Watch App. Manual function and AI auto-tracking can also be managed simultaneously by simply toggling AI function on/off with the included remote.

It can track the human face, human body, horse, dog, sports ball, bicycle... and more. It's ideally suited to fast moving environments, but also very suited to any AI automated videoing environment.
Designed initially for fast moving sports, AVA is quick and can do a rotation in just 3 seconds and cycle through 250 speeds for super smooth tracking. With its innovative PID control system (used in the aerospace industry), it smoothly follows you at any speed without over moving if you stop quickly.
It requires the feature rich AVA Hub App to allow you to control its settings which include auto-zoom, target exposure, speed and smoothness settings, or, copy all of your settings to the EyeSite Attachment Module (sold separately) so that you can use App free or mount a different device which will be gifted with auto-tracking.
It works with Android and Apple phones and tablets and, using the stream setting on GoPro Hero 9 and 10, AVA can apply auto-tracking to your GoPro stream (the only device in the world capable of doing this).
Got questions? Use the chat or contact us via email and we'll be happy to answer any questions.
Your personal pocket size camera crew awaits!!
Share
View full details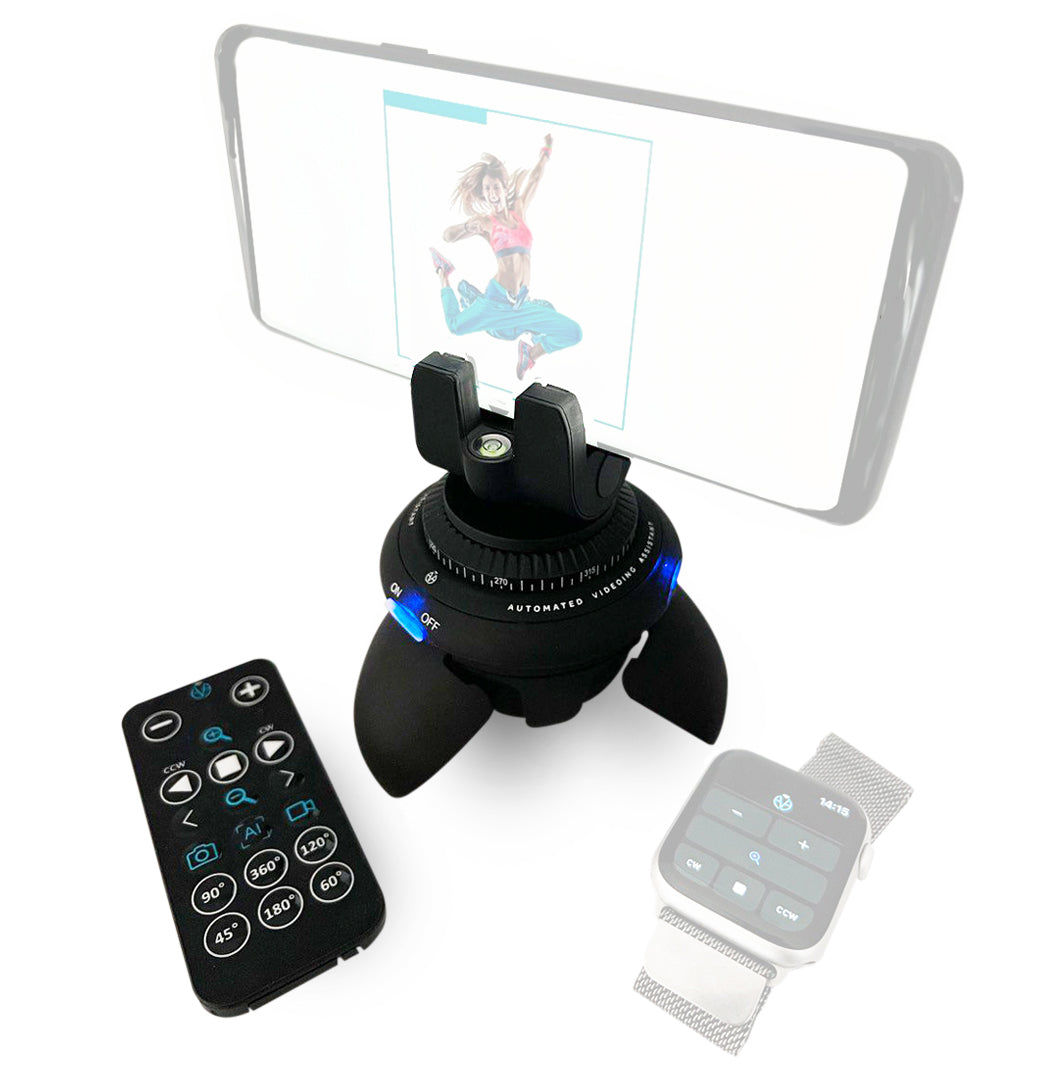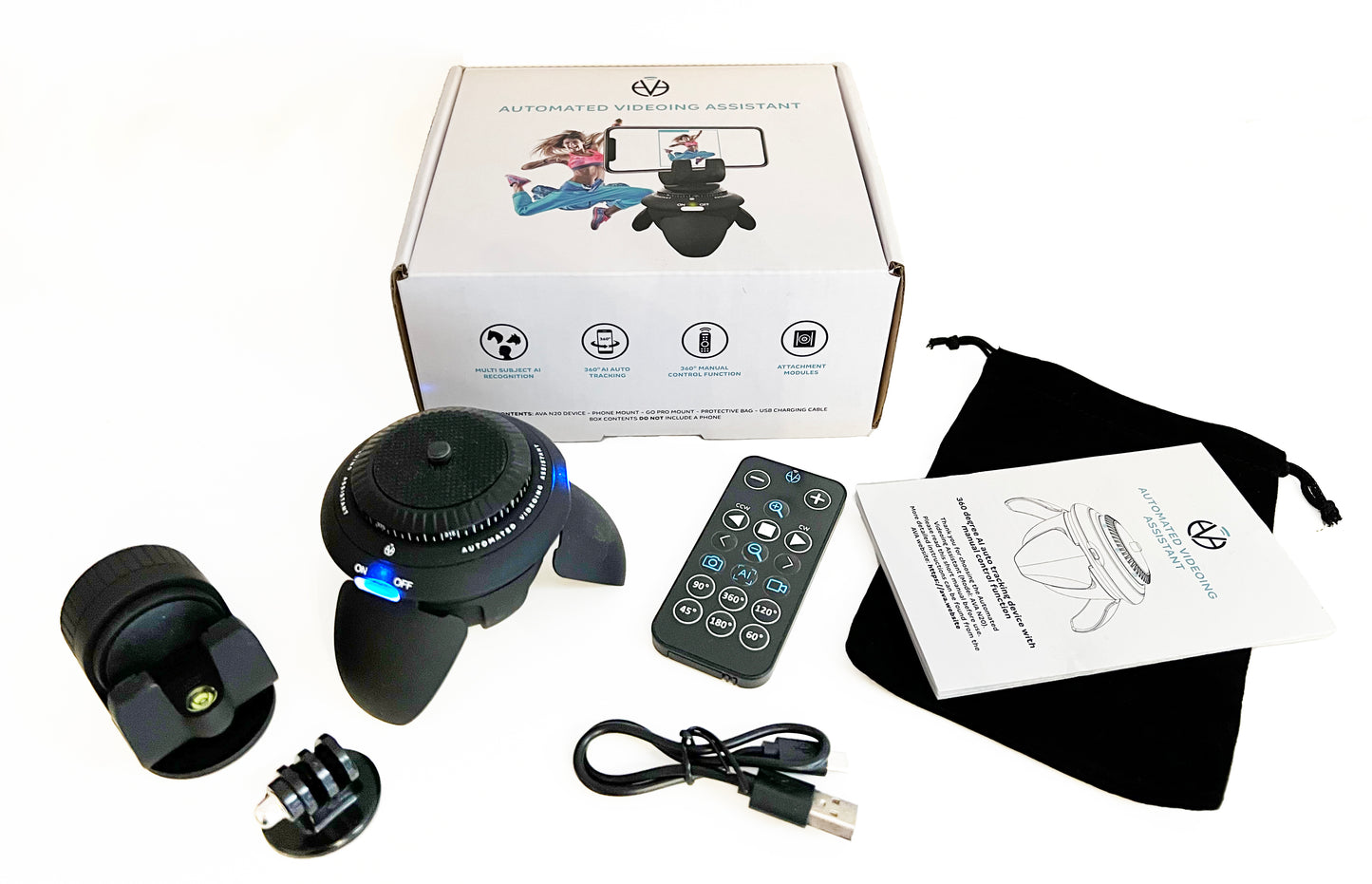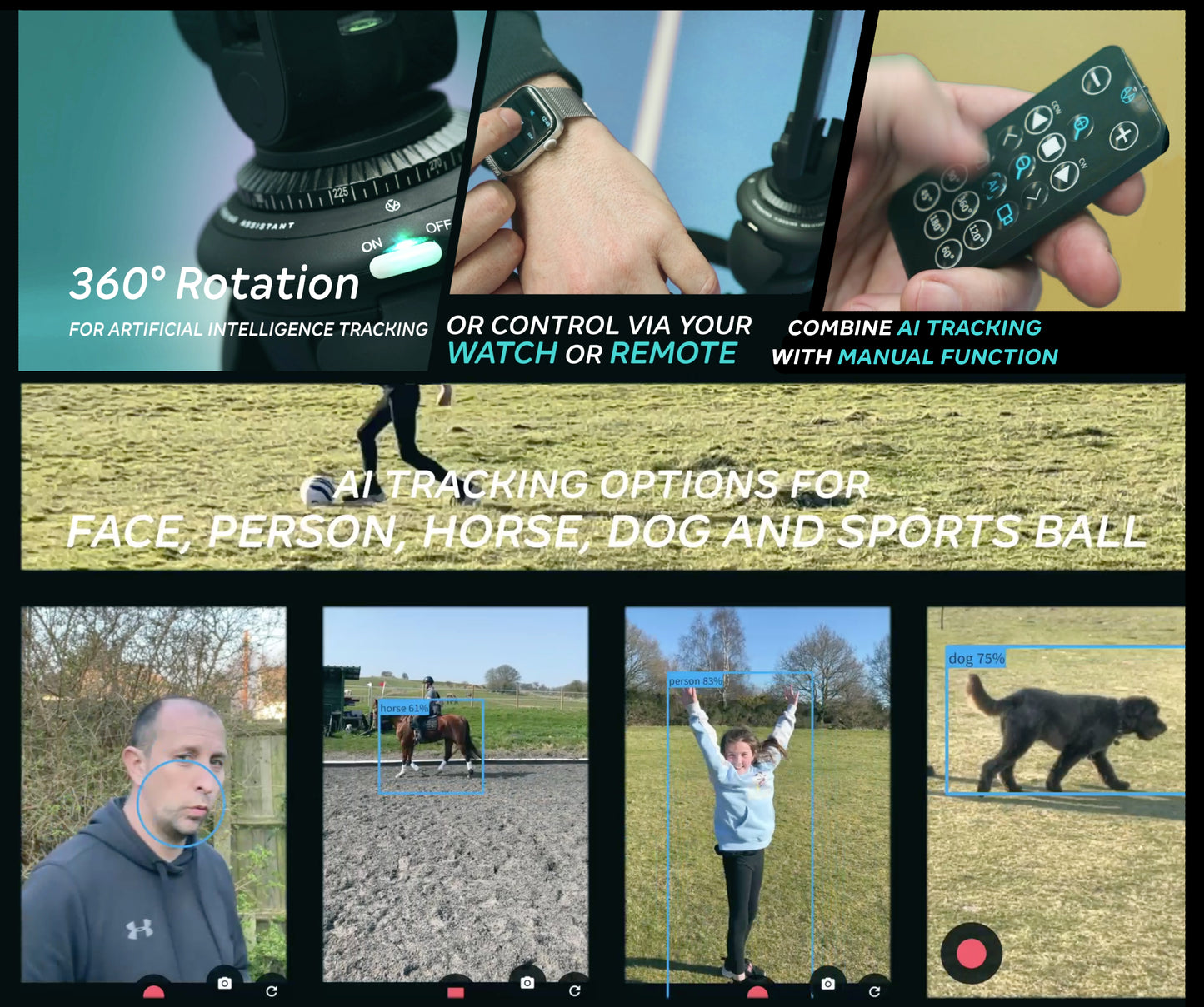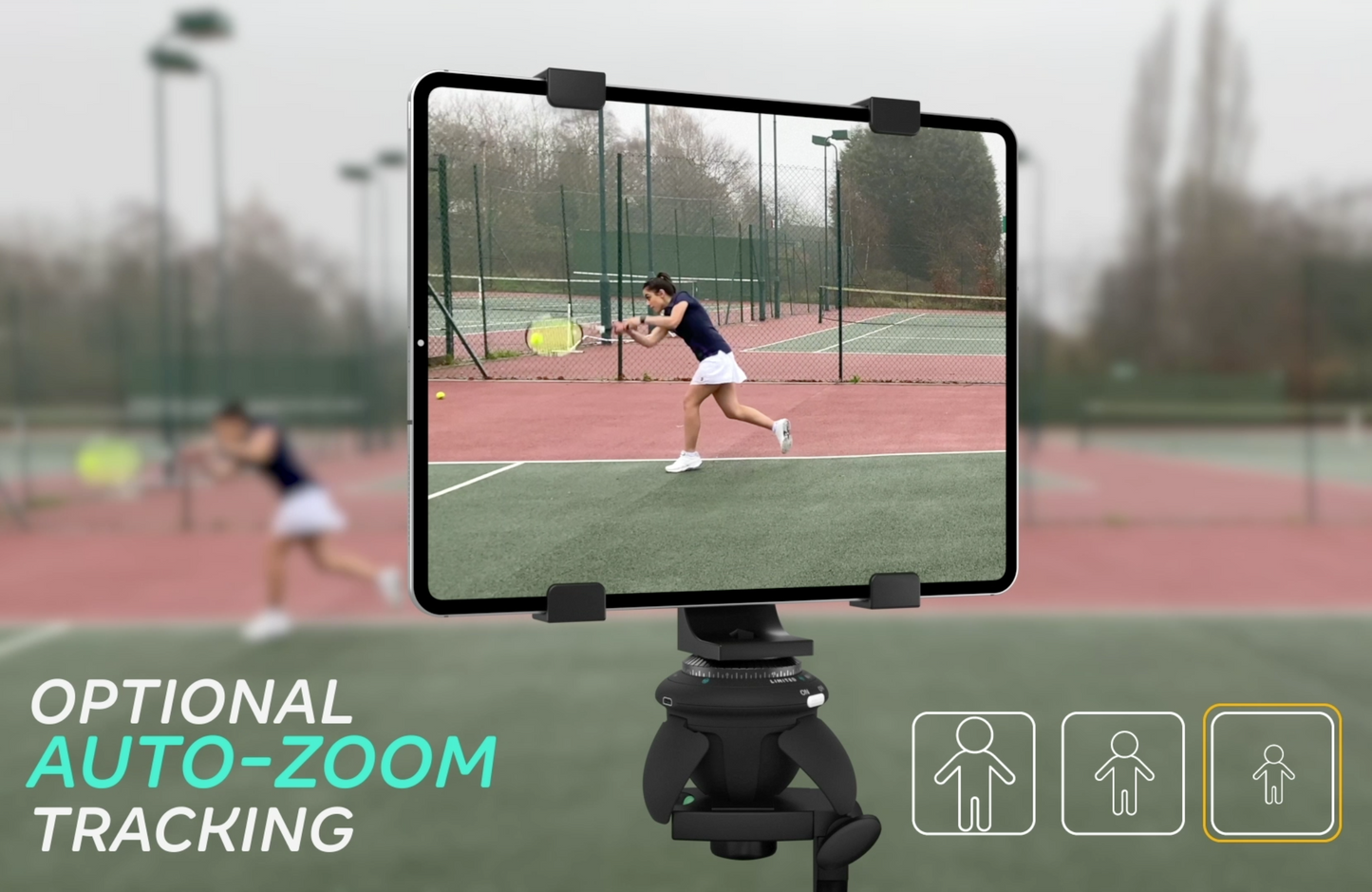 Highlights of the AVA N20 include..
Highlights

- AI Auto-Tracking across multiple different tracking subjects = Face, Person, Horse, Dog, Sports Ball, Bicycle.

- Manual control function with included IR Remote Control or an via an Apple Watch App (AVA Hub).

- Toggle between auto-tracking and manual function.

- Super Smooth movement due to 250 speed capability (from 3sec - 24 hours for a rotation).
Specifications

- Model: AVA N20

- Dimensions: 64mm (H) / 72mm (Di)

- Stand-by Time: Over 12hrs

- Continuous Working Time: Over 9hrs

- Rotational Speed: 3sec-24hrs rotation

- Nominal Voltage: 3.7 V

- Max No-load Current: 65mA Max

- Battery Capacity: 750 mAh

- Bluetooth Version: BLE 5.

- Charging: Micro-USB

- Level Max. Load: Within 1kg

- Tilt Max. Load: Within 400kg

- Vertical Max. Load: Within 300g

- Inverted Max Load: Within 300g
What's In the Box

- AVA N20 device

- IR Remote (battery included)

- Phone Mount

- GoPro Mount

- Micro-USB Charger

- Protective Bag

- Instruction Leaflet